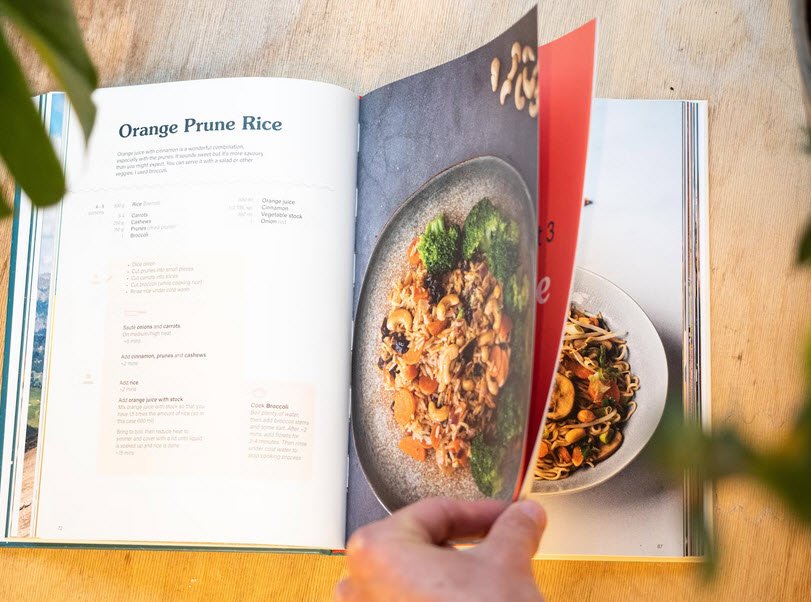 This article includes a list of the 20 best-selling books related to FOOD and COOKING. Best-selling books are ranked by number of copies sold, not our personal ratings.
Also, it is worth noting that some cooking books such as PlantYou from Carleigh Bodrug,  Gullah Geechee from Emily Meggett are believed to have more than a thousand copies each in existence. However, sales numbers for these books are nearly impossible to track because there are so many ecommerce platforms from where you can find these best selling cooking books.
Additionally, these books have often been printed by a wide range of publishers over centuries, many of them unreported.
| | | | | | |
| --- | --- | --- | --- | --- | --- |
| S.No. | Book Name | Author(s) | Published Year | Language | Pages |
| 1 | Cocktail Chemistry | Nick Fisher | May 17, 2022 | English | – |
| 2 | Bludso's BBQ Cookbook | Kevin Bludso | April 12, 2022 | English | 288 Pages |
| 3 | Good Eats | Alton Brown | April 26, 2022 | English | 432 Pages |
| 4 | PlantYou | Carleigh Bodrug | February 15, 2022 | English | 486 Pages |
| 5 | Boards | America's Test Kitchen | April 26, 2022 | English | 287 Pages |
| 6 | 101 Thai Dishes You Need to Cook Before You Die | Jet Tila | February 15, 2022 | English | 353 Pages |
| 7 | Gullah Geechee Home Cooking | Emily Meggett | April 26, 2022 | English | 481 Pages |
| 8 | Thali (The Times Bestseller) | Maunika Gowardhan | November 11, 2021 | English | 224 Pages |
| 9 | Sam the Cooking Guy | Sam Zieno | May 17, 2022 | English | 240 Pages |
| 10 | Korean American | Eric Kim | March 29, 2022 | English | 425 Pages |
| 11 | The Cook You Want to Be | Andy Baraghani | May 24, 2022 | English | 336 Pages |
| 12 | The Modern Proper | Holly Erickson | April 5, 2022 | English | 247 Pages |
| 13 | The Wok | J. Kenji López-Alt | March 8, 2022 | English | 666 Pages |
| 14 | Mi Cocina | Rick Martinez | May 3, 2022 | English | 299 Pages |
| 15 | Watermelon and Red Birds | Nicole A. Taylor | May 31, 2022 | English | 250 Pages |
| 16 | Half Baked Harvest Every Day | Tieghan Gerard | March 29, 2022 | English | 288 Pages |
| 17 | The Forest Feast Road Trip | Erin Gleeson | March 22, 2022 | English | – |
| 18 | Crazy for Cookies, Brownies, and Bars | Dorothy Kern | February 1, 2022 | English | 361 Pages |
| 19 | Turkey and the Wolf | Mason Hereford | June 21, 2022 | English | 252 Pages |
| 20 | My America | Kwame Onwuachi | May 17, 2022 | English | 290 Pages |
You may also like: